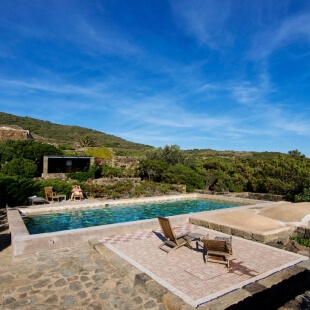 What are Dammusi
The Pantelleria Dammusi are the typical structures of the island of Pantelleria, characterized by white domed roofs, large walls covered in stone and large outdoor spaces with reeds where you can relax. A holiday in a Dammuso proves to be the ideal solution for a holiday in Pantelleria, here you can experience the true essence of the island and enjoy its peculiarities. The Travel & Island consortium offers different types of dammuso with different services and characteristics, in order to be able to meet the most diverse requests and different types of customers. It also offers complete flight and dammuso packages, departing from the main Italian airports.The types of Dammuso proposed are very varied, ranging from Dammuso for 2 people, ideal for couples who want to experience a romantic stay on the island, up to more structured solutions, Dammuso for families or groups of friends, which can accommodate up to 8 or 10 people.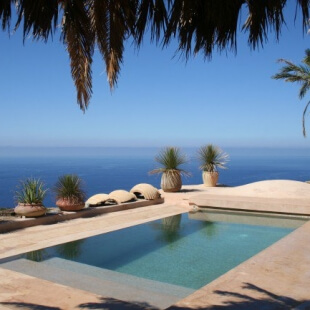 Dammuso for rent in Pantelleria
On the island of Pantelleria there are numerous Dammusi for rent, of various types and different quality levels, to meet all types of public. Prices for renting a dammuso range from 40 euros per night in low season, up to 90 euros per night in the periods of July, August and September.
If you are looking for a Dammuso to rent for the month of August or September, it is advisable to book in advance to save on the entire price of the stay.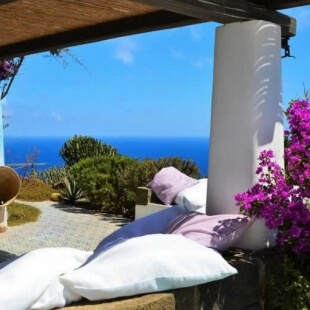 Types of Dammusi available
There are many types of Dammusi available. They range from the economic Dammuso, without too many frills and with the essential services for a holiday without too many pretensions, up to the Luxury Dammusi, located in prestigious positions, with a breathtaking sea view and private swimming pool, for a holiday on a par with a 5-star hotel.
Choosing among our Classic, Comfort and Superior types, you will surely find the accommodation that best suits your needs, for a tailor-made holiday on the island of Pantelleria.
Dammusi and geographical position
The dammusi present in Pantelleria are located throughout the island, you can choose your accommodation also according to your favorite area. You will have Dammusi on the sea, near Gadir, in the Scauri area or closer to the center of Pantelleria. By contacting us by phone you can get a personalized quote, and more information on the main places and attractions of the island.